The Centre for North East Studies and Policy Research (CNES), a registered non-profit organization, is actively engaged in a range of initiatives that address health, governance sectors, and river studies.
Boat Clinics
A significant and impactful endeavor initiated by CNES is the Boat Clinic Program, which set sail in 2004 with the support of the World Bank using a single boat. Since its inception, the program has seen remarkable growth, now running 15 boat clinics that operate along the Brahmaputra River, providing vital healthcare services from Dhubri in the west to Tinsukia in the east. This program is being supported by the National Health Mission in Assam.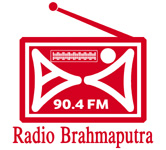 Radio Brahmaputra
Brahmaputra Community Radio Station (BCRS), an initiative of the Centre for North East Studies and Policy Research (CNES), is a remarkable project that won the prestigious Manthan Award South Asia and Asia Pacific in 2014. Situated in Dibrugarh, the heart of the Brahmaputra River at Maijan Ghat, BCRS uniquely serves five local communities in their native languages. Through community radio, BCRS addresses critical issues and empowers marginalized populations, offering a platform for their voices and promoting traditional art forms. The station stands as a vital bridge uniting diverse communities, working towards their development and betterment.