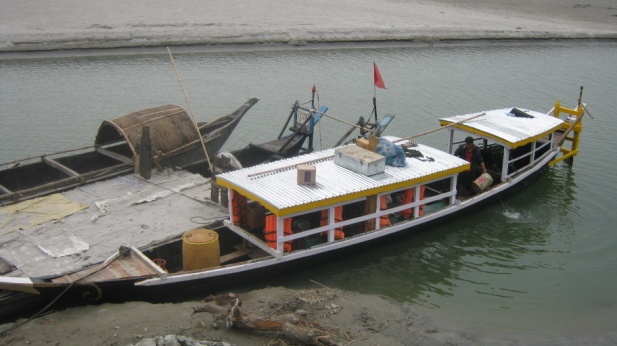 When Boat Clinics go for repair: A Report

The boat hired during May 2015

Bullock cart used for conducting health
camps at Kartik sapori
Boats are the most important component of C-NES' Boat Clinic health outreach programme, acclaimed nationally and internationally for its innovation and outreach. These boats however need at least one major annual set of repairs so that the safety factor is not compromised. Such repairs take long and major repairs can only be done during the dry months of winter when camps are conducted with the help of smaller country boats. Needless to say camps are hampered when major repairs take place because it is difficult to reach out to the farthest and difficult to access islands in smaller boats which are then hired. The Jorhat Boat Clinic, SB Nahor donated by OIL India Ltd to C-NES as part of its CSR policy in 2009 is the largest boat in the C-NES fleet. The boat was handed over to local builder Surja Bhuyan for major repairs in December 2014. Follows a narration with photographs about how the health team managed to carry on the challenging work without the Boat Clinic.
During the absence of Boat Clinic Nahor, the health team had to hire country boats, small utility vehicles, commercial vans and even two wheelers to conduct camps. In January 2015, the team organised day camps in the islands of upper Majuli,the largest river island in the world and riverine villages near Dergaon. Due to lack of hired boats with night halt facility the team was unable to organize camps at the major targeted areas allotted by Kamalabari PHC to the Boat Clinic unit like Kathsapori, Kachikata, Baruah Chuk, Kankurmukh, Kerker, Missamora, Dokut Kumoliya, Sengelisuti, Major sapori, Bhakat sapori and Ulupam Achieving the set target was a challenge. During January and February 2015 the team conducted 14 day camps and 10 IPPI camps by car and two wheelers. 17 camps were conducted during March and April. No boats were hired for conducting camps till April as the river channels had dried up. In May 2015, the team hired a mechanised boat and conducted 13 camps.
The boat hired during May 2015 (Right )Bullock cart used for conducting health camps at Kartik sapori
Flood relief camps:
The scheduled date for post repair release of Boat Clinic Nahor boat was 7th of June 2015. The Action Plan was prepared accordingly but with a delay in the release, camps in the interior islands were not possible. Two camp sites near Dergaon (Ghuria and Balisapori) were hence dropped from the Action Plan as it was difficult to reach the locations in cars through muddy, slippery roads with severe pot holes and water logging. More over during flood with demand for single engine boats being high for passenger transportation, ( double engine boat takes a much longer time with strong water current) hiring of local mechanised boats is difficult. The boat owners prefer letting out such boats for passenger service as it is more profitable than letting it out for boat clinic service. Finally on 12th June 2015, the team managed one single engine boat (normally used for carriage of goods) for conducting flood relief camp which was conducted with staff from the Kamalabari PHC. The relief camp was highly appreciated by the district authority and the villagers as well.
The boat hired for the flood relief camp on 12th June, 2015
Challenging moments:
River Island Bhekeli is a major service area of the Jorhat Boat Clinic. In Februaray 2015 the team decided to cross the small river channel which was comparatively dry during the season in a local country ferry boat with a hired car. It was risky crossing the river like that but the team undertook it as they thought it necessary with beneficiaries waiting for the health service. The next camp conducted here was after two months when in May 2015, the team organised a camp at Bhekeli by hiring a local mechanised boat.

At Bhekeli sapori the hired vehicle with the team getting onto a country ferry on way to a health camp
Bad weather, unsteady boat
On 30th April 2015, while setting out from Nimati ghat for a camp at Afalamukh on the referral boat, the weather suddenly changed and became overcast. Soon there was heavy downpour accompanied by strong winds which made navigation difficult. The referral boat was not fit for such weather condition. The team members were terrified. It was immediately decided to halt the journey and the skilful boat crew somehow managed to safely bring back the team to Nimati ghat. A decision was taken to henceforth not use the referral boat during this season with water level rising.
Water level rising in April while travelling on the referral boat
Referral Boat brought to a halt near Nimati ghat after sudden change in weather
Determined to conduct camps even in far off areas, the team decided to set out for distant locations coming back to take a 2/3 night halt onboard SB Nahor which was under construction. Camps were accordingly arranged at Ulupam, Bhakat sapori and Afalamukh. With the help of local ASHAs the team successfully conducted camps in such locations despite harsh physical challenges.
Proceeding to camps in distant river island villages at Ulupam, Bhakat sapori and Afalamukh even while the boat was undergoing repair despite harsh physical challenges.
Stages of the Boat Clinic Nahor being repaired at Kamalabari ghat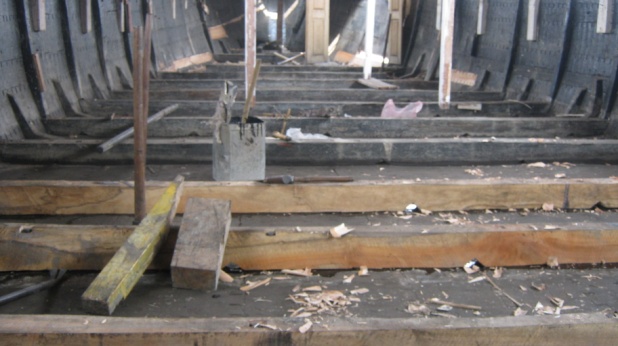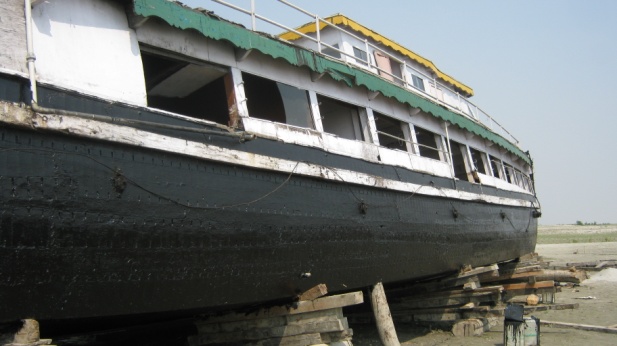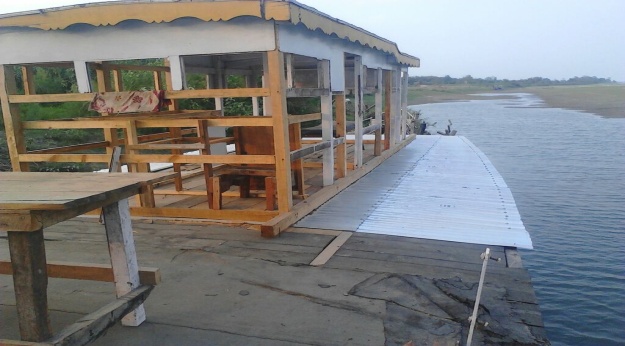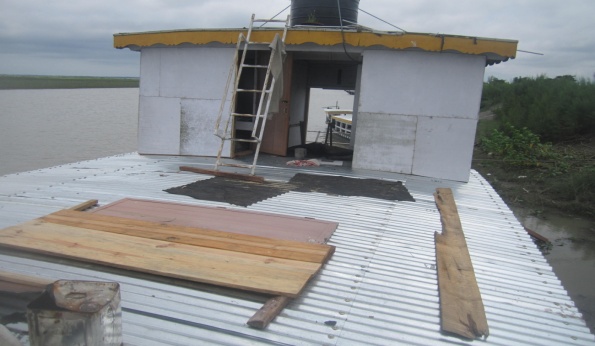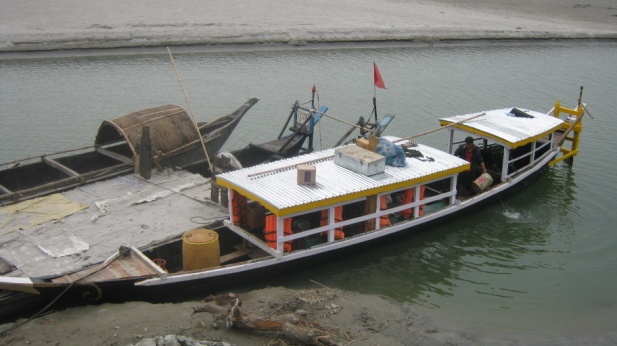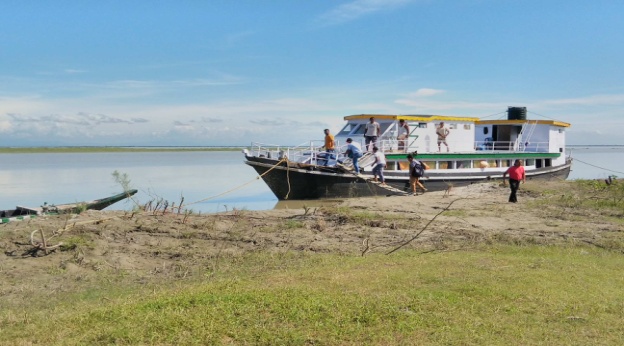 Finally Ready
On 9th of July 2015, SB Nahor was finally handed over to the Jorhat Boat Clinic team in presence of Programme Manager Ashok Rao and Associate Progrramme Manager Manik Baruah to render its services to the needy.
Jorhat Boat Clinic staff, members from PMU, Guwahati pose with the now repaired Nahor as backdrop
Reported by:
Riturekha Baruah Phukan, DPO, Jorhat Boat Clinic